ABOUT THE EVENT
The eDays E-Commerce Conference is an international event dedicated to Russian e-commerce. It focuses on the most important industry trends and developments in both their domestic and cross-border dimensions, and highlights the related operational aspects.
In its second edition on June 4 and 5, 2015, eDays attracted nearly 250 top executives and high-level professionals, some of them joining the event from as far as France, Estonia, Spain, Sweden, the UK and Ukraine.
Dedicated to "Retail Innovation," Day 1 was intended for those willing to prepare today the business conditions of tomorrow. Through inspiring keynotes, panel discussions and a breathtaking Innovation Show, this session highlighted the latest technological and business trends in online and offline retail, both globally and in Russia.
The response of Russian online retailers to the crisis, the accelerated digital transition of traditional retail, and the challenges of doing e-commerce in Russia, were among the topics discussed on Day 2. The latest market trends and data – with a focus on Fashion, Home Decor and DIY, as well as the cross-border segments – were unveiled by Russia's best market experts.
eDays is a bilingual conference with interpreters made available for guests and speakers from Russia and abroad.
ORGANIZERS
East-West Digital news
East-West Digital News
is the first international information company dedicated to Russian digital industries. Its
research studies
have become the international reference about Russian e-commerce.  
www.ewdn.com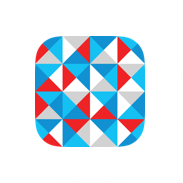 Franco-Russian Chamber of Commerce and Industry (CCIFR)
Founded in 1997, the
Franco-Russian Chamber of Commerce and Industry (CCIFR)
represents nearly 400 French, Russian and international companies operating in Moscow. The chamber actively promotes the development of business ties between France and Russia
www.ccifr.ru
Buzzfactory
BuzzFactory
is a digital PR solution company providing the latest technologies for digital communication to leading brands and PR professionals with a main focus on influencer marketing and online reputation management.
www.buzzfactory.ru
AMONG SPEAKERS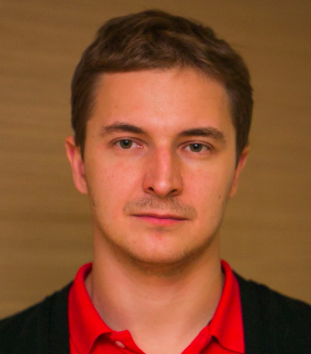 Mr. Aldukhov will highlight the most notable trends and novelties on the Russian e-commerce solution market, from the most established publishers to new generation providers.

Efim Aldukhov
Founder, E-Commerce Solutions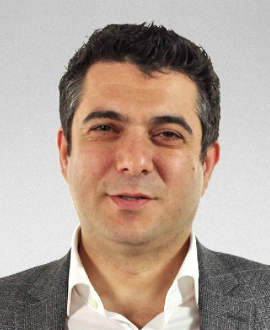 A renowned technology specialist in Russia, Mr. Aliev has developed the Russian branch of French retargeting solution provider Criteo from scratch to a market leader in the country.

Emin Aliev
General Manager, Criteo Russia
In a round table on the security challenges of online retail, Mr. Bagoëe will draw our attention to the theft of email databases in Russia, how businesses are affected, and how they can protect themselves.

Jean-Stéphane Bagoëe
Founder, Intelligent Emails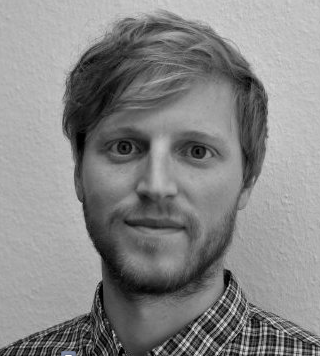 One year after Shopalike, an international fashion-focused aggregator, came to Russia, Mr. Bellissen will comment on the similarities and differences in online shoppers' behavior in Russia and other countries. He will also discuss the opportunities and challenges of the Russian cross-border sales business.

Charles Bellissen
Global Head of Sales, Shopalike / VisualMeta*
The future of marketing is closely linked to the understanding of what is sometimes called "Generation C." Based on Google's internal research on the Future of Retail, Mr. Berchenko will share some keys to interact with this generation.

Yuri Berchenko
Industry Manager Retail at Google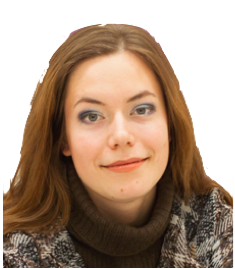 Mrs. Bobrovskaya, external researcher at the German Association for International Trade, will offer a presentation on the development of e-commerce cross-border flows between Germany and Russia.

Darya Bobrovskaya
German Association for International Trade (BGA)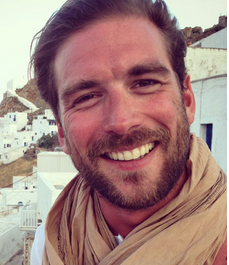 High-tech globetrotter Jean-Christophe Bonis will discuss the latest creative trends and tech innovations in digital media, and how brands can get prepared to the future developments of consumer demand.

Jean-Christophe Bonis
Founder, Oxymore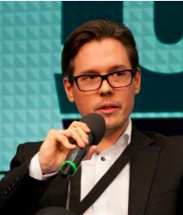 A digital marketing and communication expert, Mr. Cellerin is the founder of online influence agency Buzzfactory and general manager at Teads Russia. He is also one of the leaders of the French Tech initiative in Russia.

Thierry Cellerin
Founder, Buzzfactory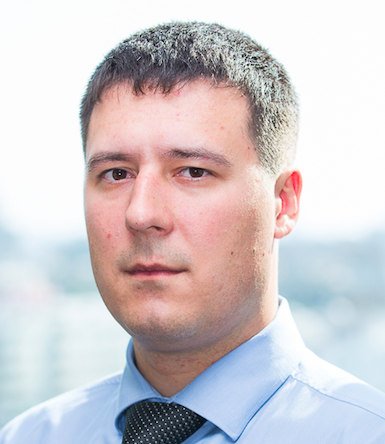 Mr Chaplygin will present the key findings of PWC's Global Information Security Survey 2015 and their implications in the retail and consumer sectors.

Roman Chaplygin
Director Risk Assurance & Information Security Services, PWC*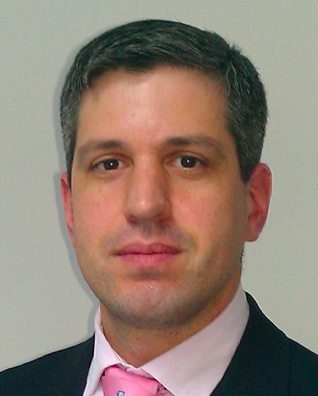 Mr. Dabbakh will present the key findings of RMG's report on the Russian venture market, highlighting current investor activity in the e-commerce segment.

Arseniy Dabbakh
Managing Partner, RMG Partners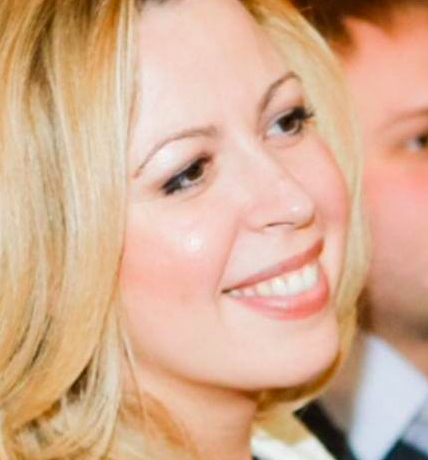 PayU Russia's new CEO will comment on innovation and security issues in online payments in a Russian and international perspective. She will also unveil some of her group's further development plans in Russia.

Polina Dobriyan
CEO, PayU Russia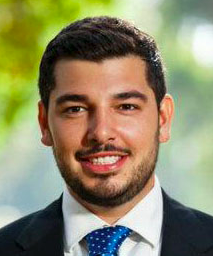 What are the personalization and social mechanisms standing behind e-commerce performance? Mr. Eisen, the founder of Russian startup Flocktory, will share his views on this and other matters

Ilja Eisen
Founder, Flocktory
Mr. Eremin will comment on Russian online retailers' attitude to mobile marketing and commerce and how their strategies could evolve in the future.

Igor Eremin
CEO, iVengo Mobile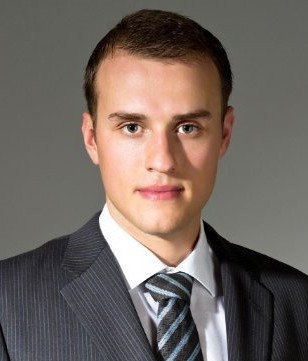 Vadim Fedotov
CEO, Groupon Russia
Mr. Fisher will present the way his company has changed consumers' mentality around the concept of "sharing" versus "owning." He will also comment on the  the disruption of the traditional business models and its consequences.

Mikhail Fisher
General Manager, Uber in Saint Petersburg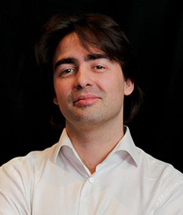 International marketing expert Bas Godska has served several leading e-commerce companies in Russia over the past seven years. He will present the latest evolutions of the Russian e-marketing scene and provide his vision on how marketing is constantly evolving in a digital context.

Mrs Gordon, whose e-commerce site Aizel.ru secured recently an important round of financing, will share her fresh views on the fashion segment and on the future of online marketplaces in Russia.

Juliana Gordon
General Manager, Aizel.ru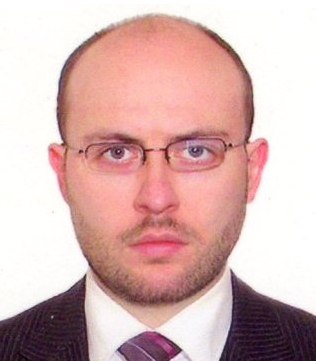 Mr. Hallouin will share his views on technological innovation in the field of warehousing and its business impact.

Matthieu Hallouin
Head of Business Development Russia & CIS, Savoye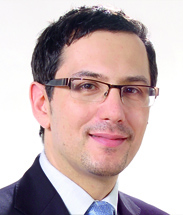 Mr. Henni, who has conducted EWDN's e-commerce research program since 2011, will share his vision of this market, its key issues and the actual potential for international players. He will also present the key findings of EWDN's latest report on the China-to-Russia e-commerce market.

Adrien Henni
Chief Editor, East-West Digital News
Mr. Ilyukh will comment on the issues related to the under-optimization of delivery routes, and unveil a new Skolkovo solution to calculate and rationalize them.

Valery Ilyukh
Project Manager, Logistics IT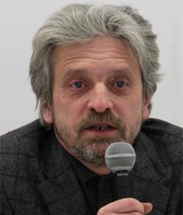 Mr. Ivanov will share the latest figures and trends of the cross-border sales market. He will also offer insider updates on the Russian Post's reforms and their impact on delivery conditions across the country.

Alexander Ivanov
President, NAMO association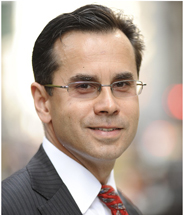 Mr Karpovich will present the latest financial instruments available for high-tech companies in Russia and the USA. He will also comment on the recent evolutions of the Russian venture market.

Igor Karpovich
Head of Strategic Business Development, Sberbank
A former e-commerce project director or consultant at such companies as Benetton, Sportmaster and Legrand, Mr. Kashcheev will share his experience of the digital transition of offline retailers and the emergence of omnichannel models.

Pavel Kashcheev
Independent e-commerce expert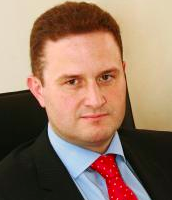 Mr. Kaurov will discuss the strategies of his and other major Russian groups as regards e-commerce. In particular, he will comment on Sistema's
recent investment in Ozon
and on how synergies are being built with other group entities.
Alexey Kaurov
Executive VP for Corporate Finance, AFK Sistema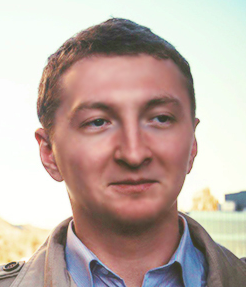 Mr. Khlebinsky, whose startup Retail Rocket has asserted itself as a major provider of personalization solutions, will offer a presentation on the actual use of such solutions by Russian online retailers with a comparison with international practice. He will also show how offline outlets may be leveraged in successful personalization strategies.

Nikolay Khlebinsky
CEO, Retail Rocket
A figure on the international high tech scene, Mr. Kibkalo will share his point of view on the security issues affecting connected businesses, in the field of e-commerce in particular.

Alex Kibkalo
International IT architect
Mr. Korneev will bring our attention to the latest novelties in mobile retargeting, mobile video and mobile programmatic buying, and share his vision of the future of mobile marketing for retailers.

Serge Korneev
VP Business Development, Clickky.biz
Mrs Kuzmina will comment on the growing flow of e-commerce transactions generated by Russian online consumers buying on Chinese sites.

Anna Kuzmina*
Deputy CCO at Yandex.Money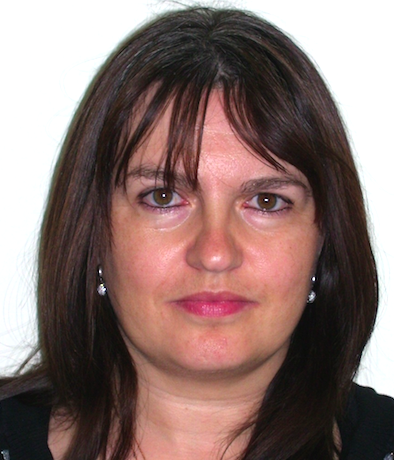 Olga Kuznetsova will present her group's current and future e-commerce projects and comment on the related distribution strategies.

Olga Kuznetsova
Digital Solutions Manager, Saint Gobain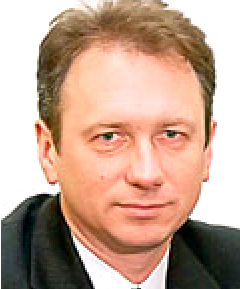 Mr Krylovich will present innovative ways to overcome the complexities of managing delivery processes in Russia.

Andrey Krylovich
Executive Director, Delivia
Since different customers bring different value, should online advertising budgets be spread evenly? Answering this question, Mr. Lebanidze will highlight the technological and marketing challenges of advertising buying when complex customer data is involved, and offer his vision of the latest and future trends in this field.
Lado Lebanidze
Principal Analytical Lead, Google
Mrs Lyubimova will speak, in particular, about how consumer experience in Russia differs from that in Western Europe in the field of e-commerce delivery.
Tatyana Lyubimova
Managing Director, DHL E-Commerce Russia
Armen Manukyan
Internet analyst, OBI Group Holding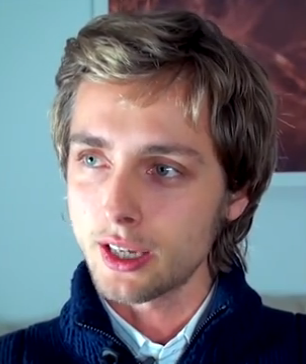 Mr. Mazour will present the latest trends in the UK and US e-commerce scenes and share his vision of the future of retail marketing. A Russian-born, London-based serial entrepreneur, investor and author, Ivan Mazour is the CEO and founder of Ometria, a predictive analytics and marketing platform built specifically for retailers. He regularly speaks at conferences around the world on topics of ecommerce, technology, and investment, and also writes a popular blog called "
A Young Entrepreneur in London
."
Ivan Mazour
Founder, Ometria.com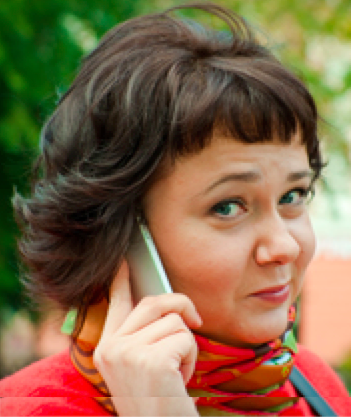 Mrs Miroshnikova will comment on the use of mobile acquiring systems by online retailers and delivery services in Russia and share her vision of the market prospects in this field.

Elena Miroshnikova
Director Corporate Sales, LifePay
A senior research at Kaspersky Lab's global research center, Mr. Namestnikov will share his views on the main security challenges in the e-commerce industry and the ways to fight online fraud.

Yury Namestnikov
Senior Security Researcher, Kaspersky Lab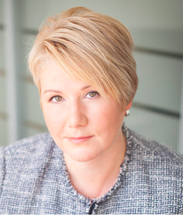 Mrs Orlova, who managed the operations of international PSP PayU in Russia for more than three years, will offer an overview of Russia's new regulatory environment and its consequences on market structure.

Elena Orlova
Electronic payment expert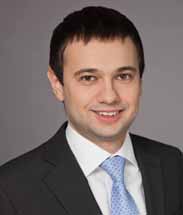 Mr. Osin, whose company's sales are now generated mainly via mobile devices, will comment on the Russian mobile commerce market and its development prospects.

Mikhail Osin
Head of projects, Ozon.ru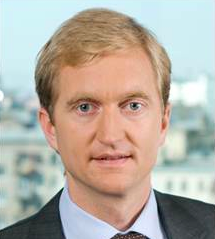 Mr. Peeters will present some of PwC's most significant cases and best retailer practices in the field of digital transition, connecting the global trends with Russian realities.

Martijn Peeters
Partner, PwC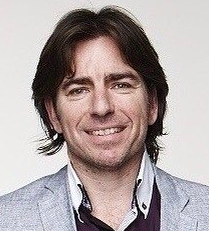 Mr. Perekalsky has chosen the eDays conference for his first appearance in an international event in his
new position
as Ozon CEO.
Danny Perekalsky
General Manager, Ozon Holdings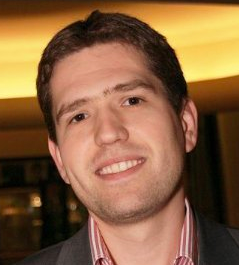 Mr. Pereslavtsev will comment on the undergoing reforms at the Russian Post and their impact on delivery conditions in domestic and cross-border e-commerce.

Artem Pereslavtsev
Commercial Director, Russian Post
Mr. Petrovsky will share data regarding the latest evolutions of Russian online marketplaces, and tell us how Rambler & Co intends to reinforce its position on this market.

Alexey Petrovsky
Chief Analyst, Price.ru (Rambler & Co group)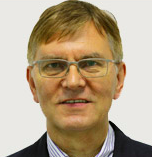 Mr. Poetschke will discuss some of the most sensitive issues in today's e-commerce logistics in Russia — from organisational challenges with suppliers to the management of returns in an international context. He will also offer insights on the latest innovations emerging in the industry.

Michael Poetschke
General Manager, Arvato Russia (Bertelsmann group)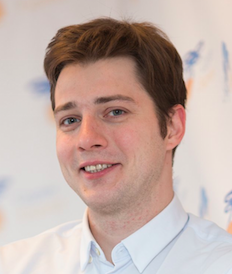 A pioneer in his industry, Mr Ponfilenok will offer a presentation on the technical, commercial and legal aspects of the use of drones for e-commerce delivery in Russia.

Oleg Ponfilenok
CEO, Copter Express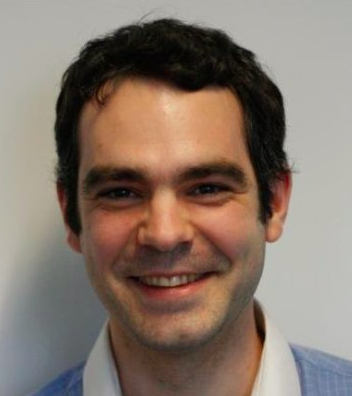 Mr. Rivasseau, who launched his A/B testing business in Russia in 2013, will comment on the conversion challenges of e-commerce sites and share his views on web innovation in both France and Russia.

Jean-Noël Rivasseau
Founder, Kameleoon
Jozeph Saary
Sales Director & Deputy CEO, Hermes-DPD
A major Chinese B2B e-commerce supplier, Osell has been developing activities in Russia since 2013. Mr Safaronov will share his views on the China-to-Russia e-commerce business, and talk about some of his company's plans to develop Chinese supplies for a wide range of Russian online and offline players.

Konstantin Sarafonov
General Director O'Sell Russia
 Mrs. Savina will represent Russia's #1 e-commerce company. She will comment on Ulmart's marketing strategy as well as her company's further plans to create a universal online offer.

Aleksandra Savina
Strategic Marketing Director, Ulmart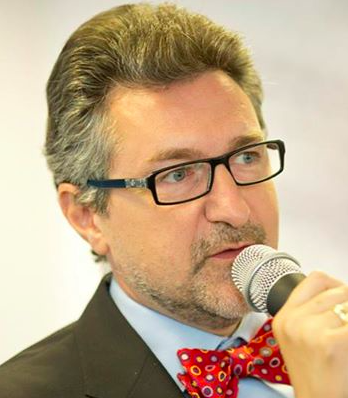 A prominent figure on the Russian venture scene, Mr. Siniushin will share his investor vision of innovation in the field of retail in Russia. His investment company The Untitled is a co-organizer of the eDays Innovation Show.

Konstantin Siniushin
Managing Partner, The Untitled venture company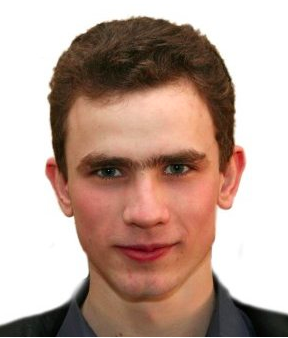 Mr. Sverdlov will present the latest evolutions in the online and e-commerce analytics business in Russia and abroad.

Andrey Sverdlov
Regional Manager, AT Internet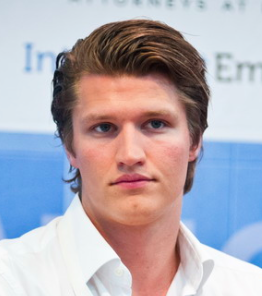 Niels Tonsen
CEO, Lamoda.ru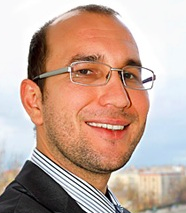 Over the past few years, Russian operator SPSR Express has asserted itself as a major cross-border shipment player. Mr. Vasiliev will discuss the latest novelties of this market, from the new customs rules to experiments in the field of cash-on-delivery. He will also speak about the current and future developments of cross-border exchanges with both Western countries and China.

Alex Vassiliev
International Development Director, SPSR Express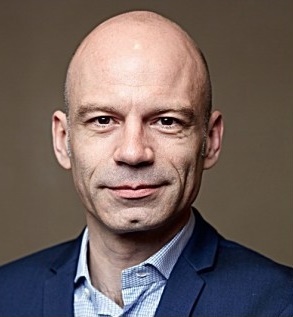 Mr. Vedrenne will present the MRC's latest research on the global payment security trends. He will also share his vision of the future of electronic payments.

Nicolas Vedrenne
Managing Director Europe, Merchant Risk Council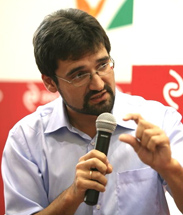 Co-founder of
Data Insight
, the leading Russian e-commerce research company, Mr. Virin will unveil the latest market figures and trends. Special focus will be made on the fashion, home decor and DIY segments.
Fedor Virin
Co-founder, Data Insight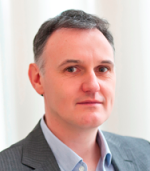 A pionner in western venture investment in Russia, Mangrove Capital Partners owns stakes in such leading online retail companies as KupiVIP and Oktogo. Its partner David Waroquier will share his vision of the financial issues and exit perspectives of Russian e-commerce companies, and comment on the impact of the recent international tensions.

David Waroquier
Partner, Mangrove Capital Partners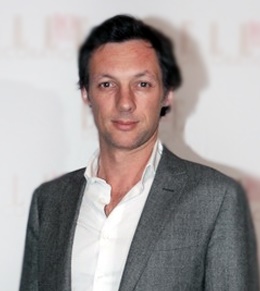 A top executive at several Russian media companies during the past 15 years, Mr De Witt shaped the digital transition of leading media companies Hearst Shkulev Media and Sanoma Independent Media.

Jean-Emmanuel de Witt
President, Sanoma Independant Media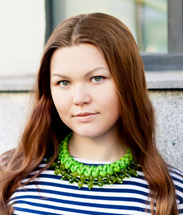 Mrs Yadernaya will comment on the latest trends and challenges of the fashion market, based on Esper Group's recent research.

Darya Yadernaya
General Manager, Esper Group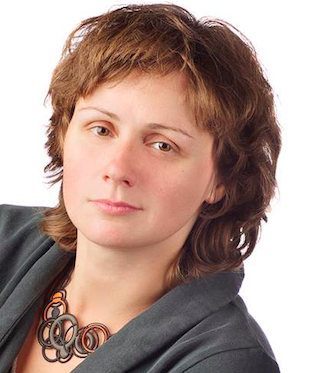 Mrs Yolkina, a key member of
Yandex's new Big Data project
, will share her views on the challenges of data collection and use in a business perspective.
Ksenia Yolkina
VP Marketing and Business development, Yandex Data Factory
Mark Zavadskiy
General Manager, AliExpress Russia
 Mr. Zykov, whose company Retail Rocket has developed advanced personalization algorithms, will tell us how to "transform Big Data into big money."

Roman Zykov
Analytics Director, Retail Rocket
* To be confirmed
PROGRAM
Day 1 (June 4) "Online & Offline Retail Technologies"
in partnership with Skolkovo's IT cluster, La French Tech, the Merchant Risk Council, and The Untitled investment company.
Introductive remarks

By Buzzfactory founder Thierry Cellerin, CCIFR President Emmanuel Quidet, and East-West Digital News chief editor Adrien Henni.


Visions of the Future

Ivan Mazour, a Russian-born, London-based serial entrepreneur, investor and author, will present the latest trends in the UK and US e-commerce scenes and share his vision of the future of retail marketing.

Nicolas Vedrenne, Managing Director Europe of the Merchant Risk Council, will draw a picture of the future of electronic payments and its impacts on online retail.


The digital transition: What does it stand for? What is at stake? What is at risk?

Panel discussion with Oxymore Head of Strategy & Research Jean-Christophe Bonis, UK serial entrepreneur and author Ivan Mazour, and Sanoma Independent Media President Jean-Emmanuel de Witt.

Also participating will be Mikhail Fisher, General Manager of Uber in Saint Petersburg, who will present the way his company has changed consumers' mentality around the concept of "sharing" versus "owning." He will also comment on the  the disruption of the traditional business models and its consequences.

BREAK 1




Mobile commerce: Latest global and Russian trends

Ozon Head of Projects Mikhail Osin will present the mobile history and strategy of his company, which now generates the majority of its revenues via mobile devices.

Igor Eremin, CEO of Russian mobile ad network iVengo, will comment on the slow development of mobile commerce in Russia and how retailers' strategies could evolve in the future.

Serge Korneev, Clickky.biz VP Business Development, will bring our attention to the latest novelties in mobile retargeting, mobile video and mobile programmatic buying.


The future of marketing

Participating in this panel discussion will be Thierry Cellerin (Buzzfactory), Emin Aliev (Criteo), Pierric Duthoit (Google) and Bas Godska (Acrobator).

Mr. Berchenko will unveil some of the findings of Google's internal research on the Future of Retail. In particular, he will tell us how the US search giant envisions the interaction with the so-called"Generation C," which is key to understand the digital marketing of tomorrow.


The eDays flying surprise




LUNCH




The drivers of e-commerce performance: High tech and Big Data

Lado Lebanidze of Google will highlight the technological and marketing challenges of advertising buying when complex customer data is involved, and offer his vision of the latest and future trends in this field.

Andrey Sverdlov, regional manager at international analytics solution provider AT Internet, will tell us how best analytics may be used to improve e-commerce performance.

Roman Zykov of Retail Rocket, a Russian startup developing advanced personalization solutions, will show how "Big Data can be transformed into big money."

Ksenia Yolkina of Yandex Data Factory will share her vision of the growing role of Big Data in the e-commerce industry and comment on the Russian search engine's plans in this field.

This discussion will be moderated by Efim Aldukhov, founder of E-Commerce Solutions, who will also comment on some of the most interesting technologies currently available to Russian online retailers.


Logistics and delivery: New approaches, new technologies

Matthieu Hallouin of Savoye, an international provider of logistics equipment, and Michael Poetschke, General Manager at Arvato Russia, will share their vision of innovation in the field of e-commerce fulfilment in Russia and in Western Europe.

Andrey Krylovich, Executive Director at Russian startup Delivia, will present a new solution allowing retailers to coordinate and optimize operations with several delivery services.

Another innovation, presented by Valery Ilyukh of Logistics IT, is intended for delivery services to calculate and optimize shipping routes.

Copter Express CEO Oleg Ponfilenok will comment on the technical, commercial and legal aspects of the use of drones for e-commerce delivery in Russia.


The eDays Innovation Show

eDays participants will discover and assess some of the best online and offline retail technologies now available in Russia. This Innovation Show is supported by Russian investment company The Untitled and organized in partnership with

Retail Big Challenge

, a startup contest which will take place on June 16.

BREAK 2




The security challenges of today and tomorrow: From payment fraud to data protection

Nicolas Vedrenne, Managing Director Europe of the Merchant Risk Council, will present the key findings of MRC's latest global research on payment security.

PwC expert Roman Chaplygin present the key findings of PWC's Global Information Security Survey 2015 and their implications in the retail and consumer sectors.

Intelligent Emails CEO Jean-Stéphane Bagoëe will draw our attention to the theft of email databases in Russia, how e-commerce companies are affected, and how they can protect themselves.

Kaspersky Lab Senior Researcher Yury Namestnikov will comment on the most serious threats affecting online retail, and the ways to reduce them.

Payment innovation: From payment experience to profitability

Participating in this panel discussion will be Elena Miroshnikova of LifePay, a leading Russian mobile acquiring solution provider, Polina Dobriyan, PayU Russia's new CEO, and a representative of Tinkoff Bank, which is offering credit solutions for online purchases.

NETWORKING COCKTAIL



Day 2 (June 5) "Market trends & perspectives"
in partnership with research companies Data Insight and Esper Group, industry associations Electronic Money and NAMO
Introductive remarks




Russian e-commerce in crisis times

Adrien Henni, chief editor of East-West Digital News, and Fedor Virin, co-founder of Data Insight, will present the latest trends in the domestic market and offer their forecasts about the future.


Key players - Situation & strategies in the domestic e-commerce scene

This panel discussion will gather the CEOs of some of the leading Russian online retail companies, including: Vadim Fedotov of Groupon Russia, Oskar Hartmann of KupiVIP, Danny Perekalsky of Ozon Holdings, Alexandra Savina of Ulmart.ru, Martin Schierer of Otto Group Russia, and Niels Tonsen of Lamoda.ru. They will comment on their companies' reaction to the crisis and further development plans.

BREAK 1




From offline to online, the transition accelerates

Ilya Makarenko of PwC Russia will present the key offline-to-online trends in Russia with significant cases of new online projects. International comparison points will be offered by highlighting global retailers' best practice.

Armen Manukyan, Internet analyst at OBI Group Holding, will share a few insights about how this transition is being managed in his company.

Pavel Kashcheev, a former e-commerce project director or consultant at such companies as Benetton, Sportmaster and Legrand, will share his experience of the digital transition of these offline retailers and the emergence of omnichannel models.

Retail Rocket's CEO Nikolai Khlebinsky will present a customer personalization case at Korablik, a Russian offline retailer.

Olga Kuznetsova, Digital Solutions Manager at Saint Gobain Russia, will present her group's current and future e-commerce projects and comment on the related distribution strategies.


Latest online marketing trends and challenges in the Russian market

International online marketing expert Bas Godska, who served leading Russian e-commerce companies Ozon, Lamoda, KupiVIP and others during sever years, will offer a presentation on the latest evolutions in the industry.

Flocktory founder Ilja Eisen will comment on the growing role of social media and personalization in the marketing strategies of Russian online retailers.

Nikolai Khlebinsky of Retail Rocket will provide his analysis on how customer data is actually used for personalization purposes by Russian retailers.

Jean-Noël Rivasseau of Kameleoon will comment on the conversion challenges of e-commerce sites.

Russia's new payment regulations and their business impact

Electronic payments expert Elena Orlova will offer an overview of Russia's new regulatory environment and its business consequences. Her presentation will be followed by a discussion with market players and experts.

LUNCH




TRACK 1 – CROSS-BORDER SALES: Key trends; Legal and tax environment; Delivery and customs issues

Adrien Henni of East-West Digital News and Alexander Ivanov of the NAMO industry association will present the key findings of their latest research on the Russian cross-border sales market.

Darya Bobrovskaya of the German trade industry association BGA will offer specific insights on the Germany-to-Russia segment.

These expert presentations will be followed by a discussion with:

– Anna Kuzmina, Deputy CCO at Yandex.Money;

– Artem Pereslavtsev, Commercial Director at Russian Post, which still controls more than 90% of the flows of e-commerce packages to Russia;

– Alex Vassiliev, International Development Director at SPSR Express, a challenger of the Russian Post, who will comment on the latest evolutions in the field of customs clearance and delivery

TRACK 2 – Featured segments: Fashion, Home Decor and DIY

Darya Yadernaya of Esper Group will unveil her company's most recent research on fashion online consumers. Data Insight co-founder Fedor Virin will present his analysis of the current trends in the Home Decor and DIY segments.

Aizel.ru General Manager Juliana Gordon will also be there to share her fresh views on the fashion segment.

TRACK 1 – CROSS-BORDER SALES: The new Chinese kings of Russian e-commerce

After a presentation of the key trends and figures in the China-to-Russia segment, EWDN chief editor will moderate a discussion involving Alexander Ivanov of industry association NAMO, Artem Pereslavtsev of the Russian Post and AliExpress's Russia representative Mark Zavadskiy.

TRACK 2 – Alternative marketplaces

Less visible at first glance than AliExpress, eBay or Yandex.Market, some marketplaces nevertheless develop or even thrive on their segment or niche market. What are their strengths and weaknesses compared to the market giants? Which types of merchants and consumers do they attract? Representatives of Russia's Price.ru, Germany's Shopalike and China's Osell will comment on these and other questions.

TRACK 1 – The realities and challenges of Russian logistics and delivery

Tatyana Lyubimova, Managing Director of DHL E-Commerce Russia, will speak about the differences in online consumers' delivery experience in Europe and Russia.

Arvato Russia General Manager will comment on the challenges of organizing returns in an international context.

Also participating in the discussion will be Hermes-DPD Deputy CEO Joseph Saary. Commenting on the specific conditions of the Russian delivery market, he will offer comparison points between Russia and other countries in terms of pricing and transparency. Mr. Saary will also unveil some of his company's soon coming initiatives to better address market demand.

Also participating in the discussion will be Alexander Ivanov, President of the NAMO industry association, who will express the retailer point of view.

TRACK 2 – The financing of Russian e-commerce: From venture investment to profitability – or bankruptcy?

The financial question is particularly acute as many Russian e-commerce companies of all sizes remain unprofitable, or even go bankrupt. Still, some Russian e-commerce entrepreneurs manage to raise money, as witnessed earlier this year by Bonum's commitment to invest up to 25 million euros in Aizel.ru.

To discuss these matters, eDays has invited:

– Arseny Dabbakh of RMG Partners, who will present the key trends in venture investment in Russian e-commerce companies;

– Juliana Gordon, General Manager at Aizel.ru, who will tell us more about her company's recent round of financing and her vision of the market;

– Alexey Kaurov, Executive VP for Corporate Finance at AFK Sistema, who will discuss the strategies of his and other major Russian groups as regards e-commerce, and comment on Sistema's recent investment in Ozon;

– Igor Karpovich, Head of Venture Banking at Sberbank, who will comment on the latest financial instruments available for high-tech companies in Russia and the USA;

– Konstantin Siniushin, Managing Partner of TheUntitled, a venture investment company whose scope of interest includes retail technologies;

– David Waroquier, partner at Mangrove Capital Partners and a veteran of western venture investment in Russia with portfolio companies KupiVIP and Oktogo;

– Lawrence Wright, founder of GVA LaunchGurus, an internationally-oriented initiative to help Russian tech projects develop and emerge on the global high tech scene.

BREAK 2




1 to 1 meetings



* To be confirmed
CONTACT
Please contact the eDays team at info@edays-russia.com: